16 linear meters of the facade to feel free >> Discover a new modern project in Costa del Sol
This collection of modern apartments is located between Mijas Pueblo, Benalmadena Pueblo, and Fuengirola a place to find leisure, culture, and your new Andalusian lifestyle.
The beauty of the nature reserve Sierra de Mijas is unparalleled, surrounded by spring water and Mediterranean vegetation, like thyme, rosemary or cork oaks which are found in the foothills of the mountains.
Living inside a natural environment, with views to the valley, where breathing pure and fresh air is possible. Where there's water, there's life, and we can assure you that the Mijas hills are brimming with it.
Our homes combine privacy, space and a sense of freedom.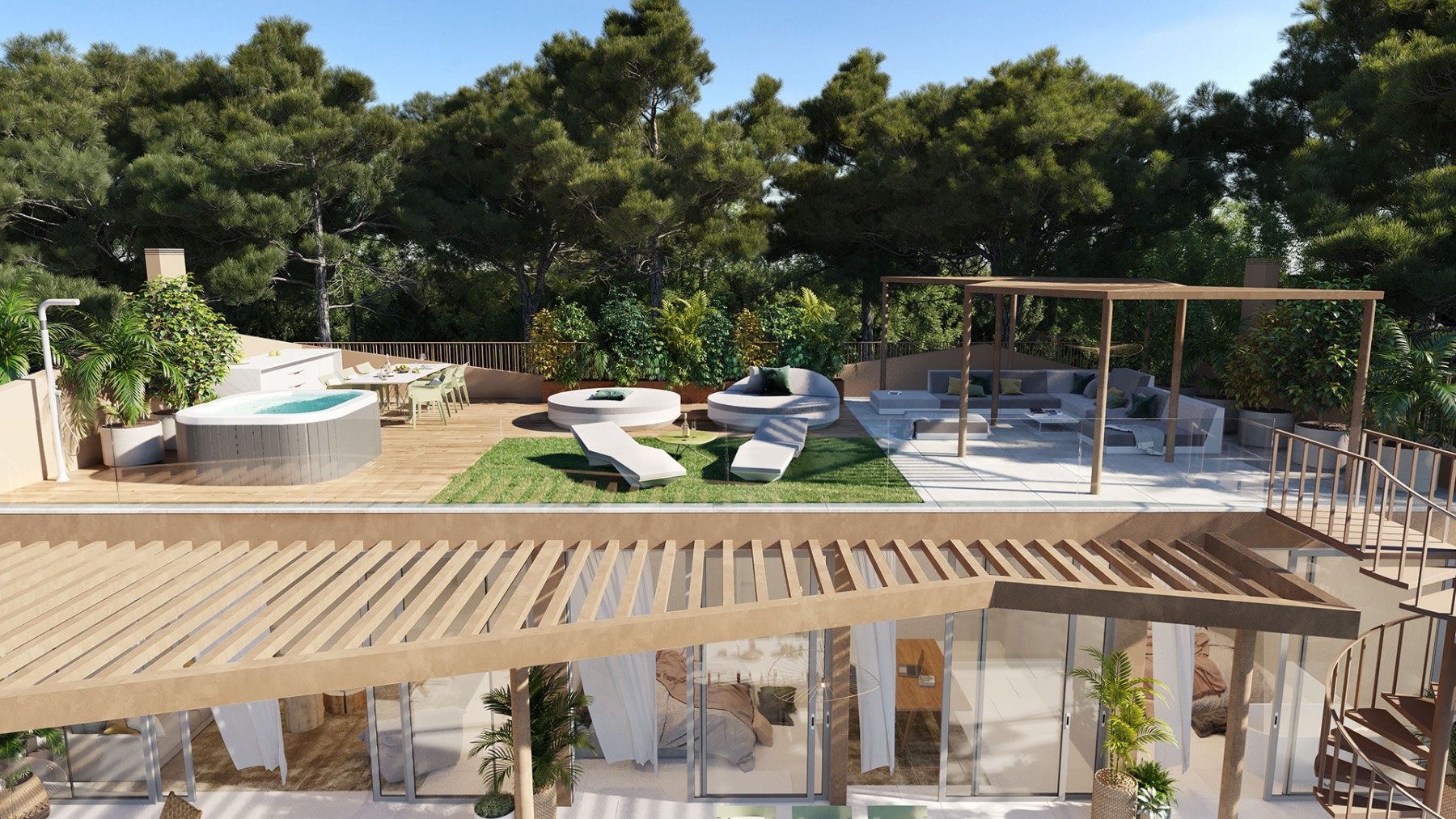 There are  16 linear meters of the facade to open up your home to the environment without giving up your privacy. All the rooms are designed to open onto the terrace to live enveloped in light and nature.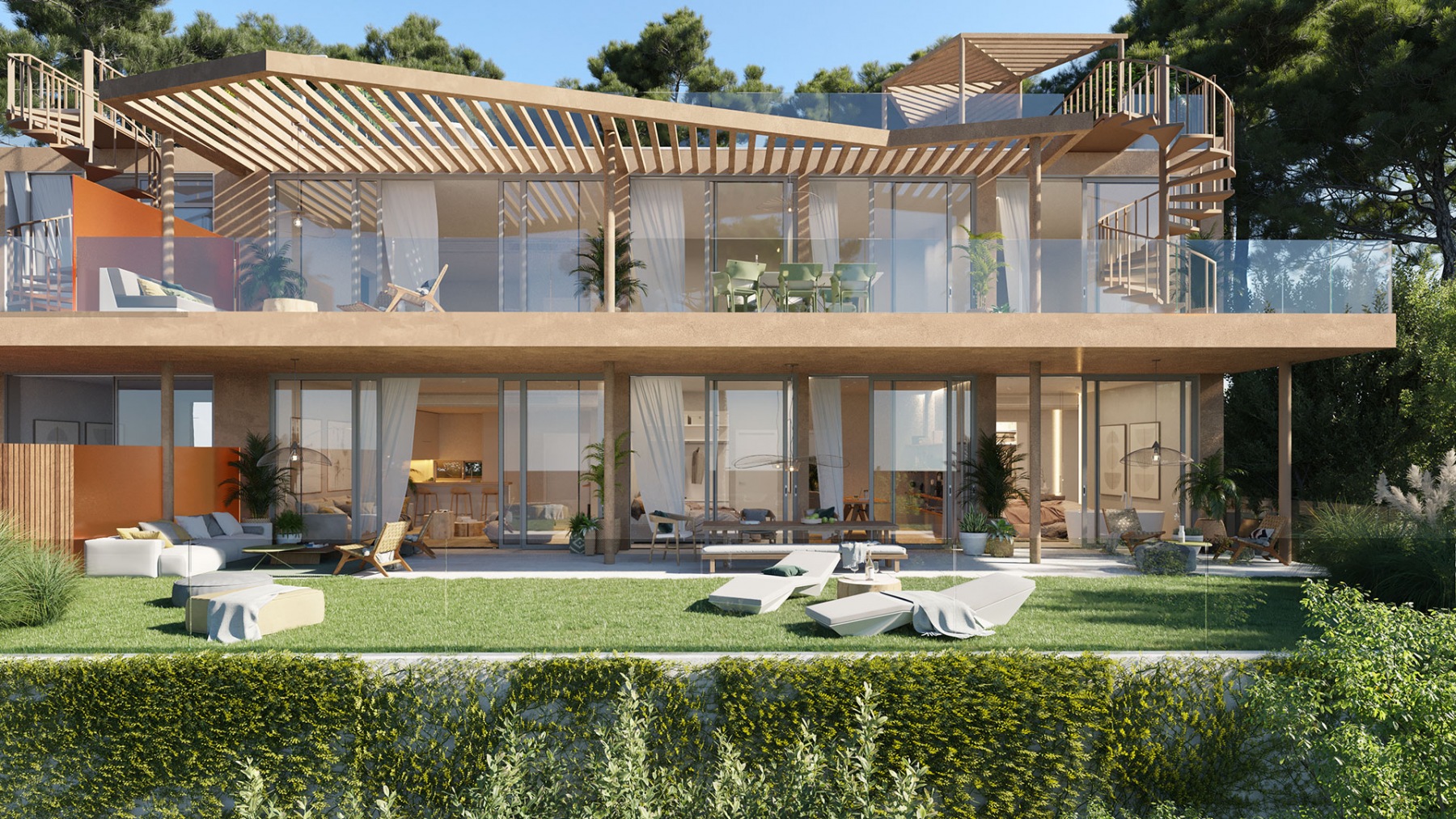 Be embraced by the sun all day long and enjoy the southwest orientation. Take your time on the spacious terrace surrounded by peace and quiet.
Have the privilege of living in just 19 residences of 2-floor modules. We have designed this collection considering the privacy we all long for. Find harmony in the spacious interiors with 130 square meters of floor space in each residence.

Spaciousness and Comfort are a priority. Most of the homes are corner lots and there are four types:
Garden Villas
Graden Villas +
Sky Villas
Sky Villa Solariums.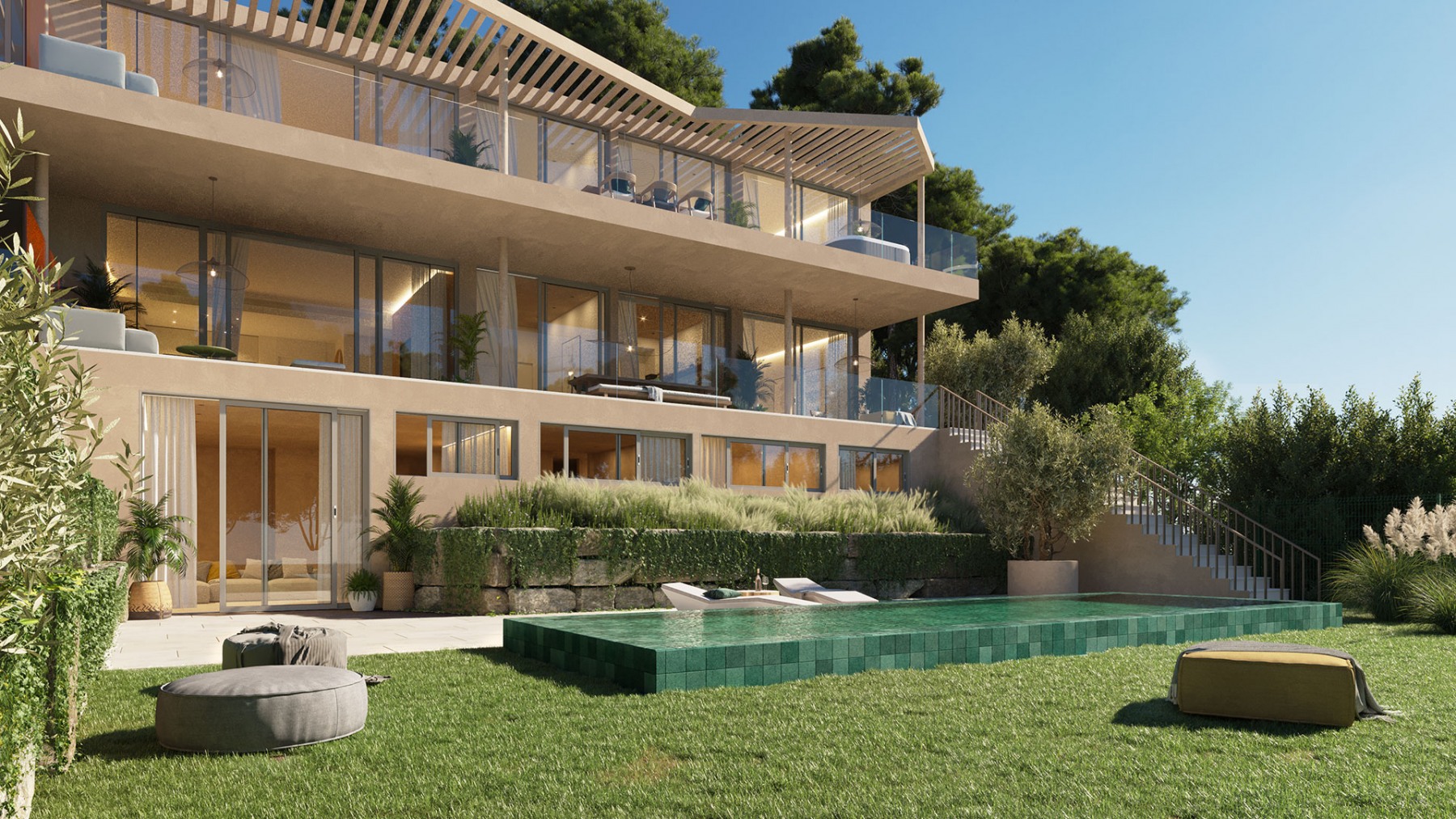 Design your home.
Have you ever imagined creating your own home and not having to settle for what has already been done? Well, it's possible with us. Our team of architects and designers is at your service to cater to your tastes and dreams.
We furnish your home with all the little details for you to enjoy from the very first moment. We offer a completely personalised service to make you feel comfortable at home.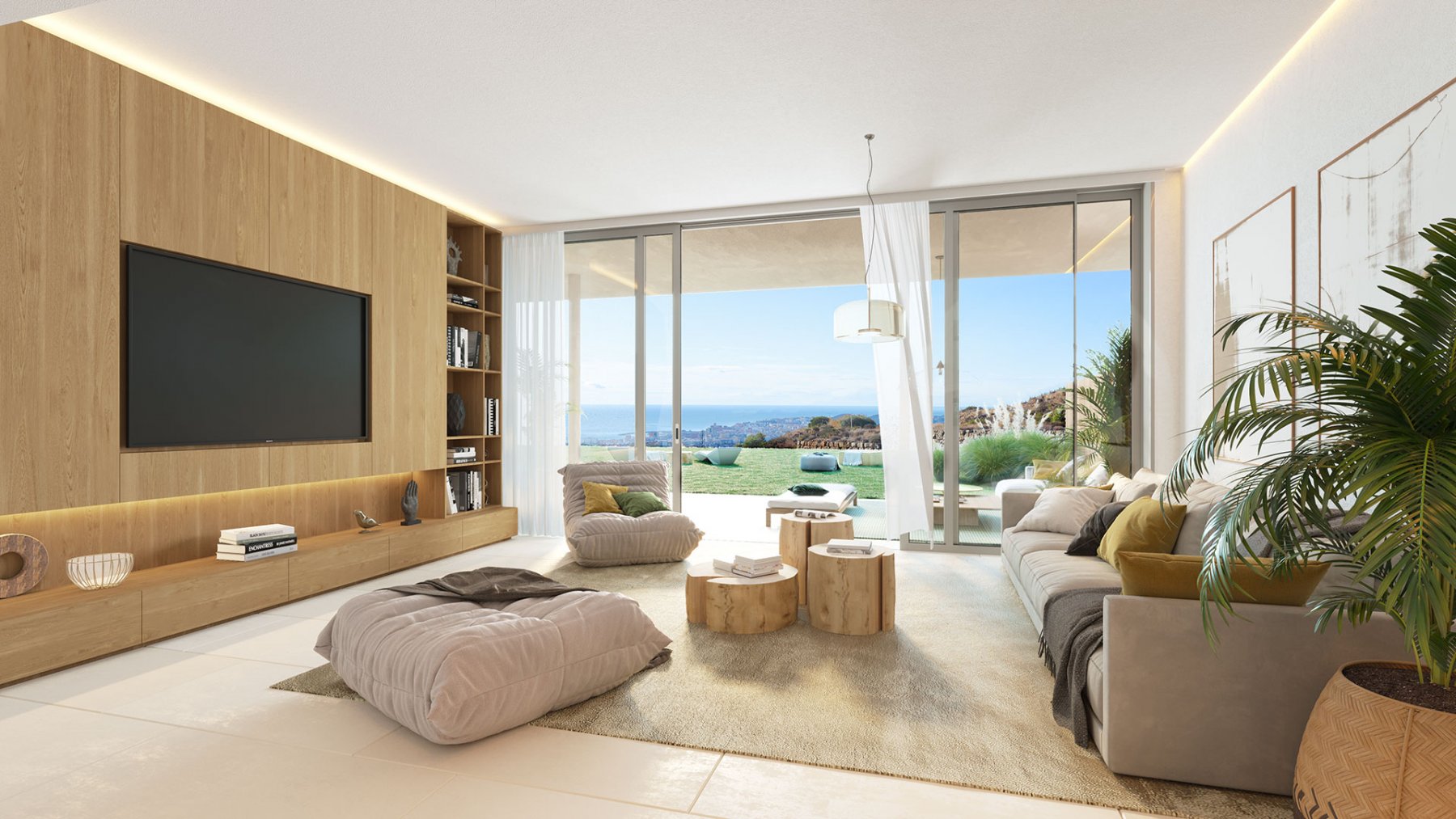 Step into the natural surroundings of your community.
And find peace in your boutique eco-friendly community in which we respect the natural environment by replanting the autochthonous vegetation.
Co-working center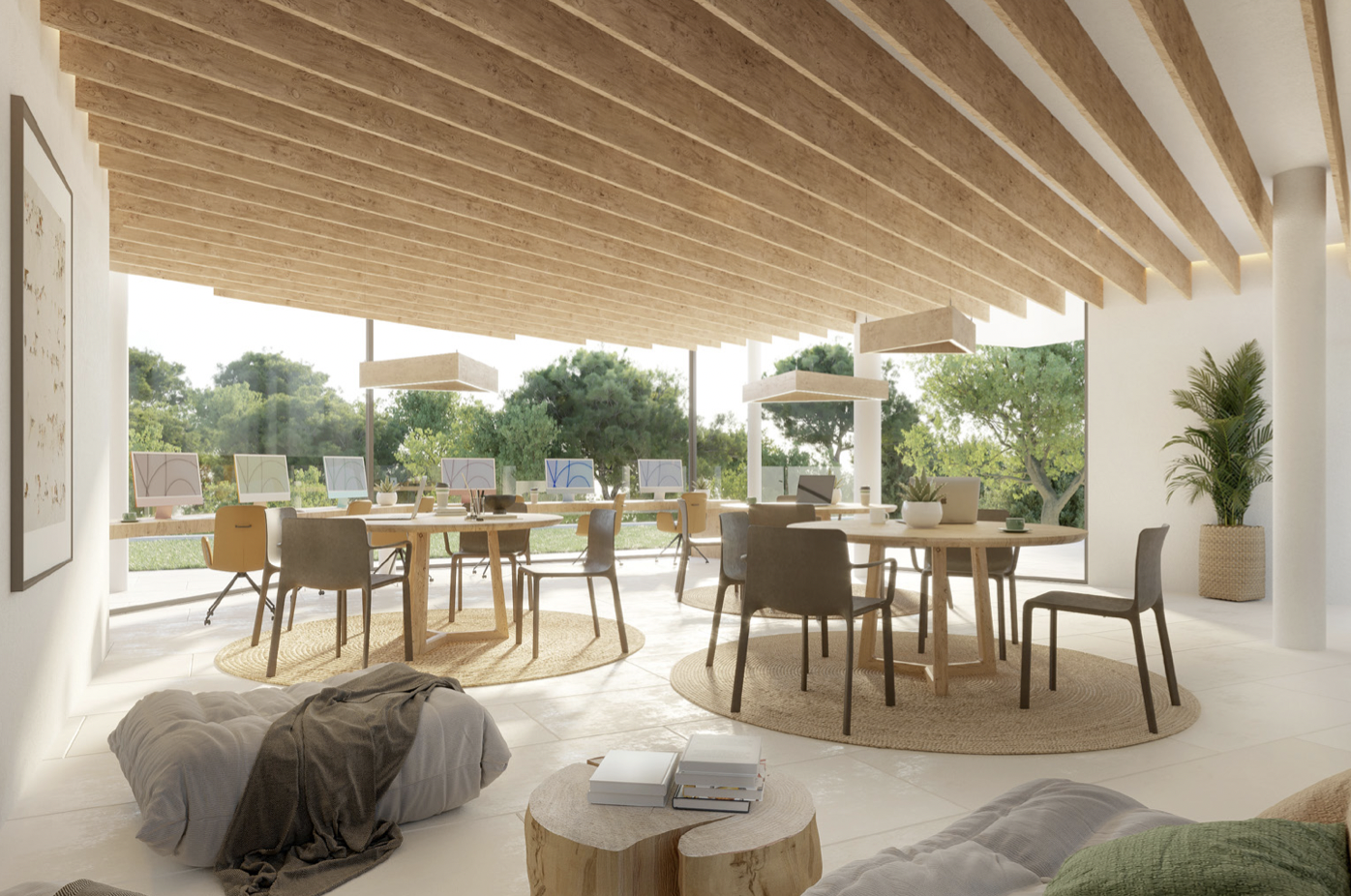 You deserve to enjoy your space while working. 16+ has a co-working center, a quiet space, surrounded by a relaxed atmosphere, and a natural environment.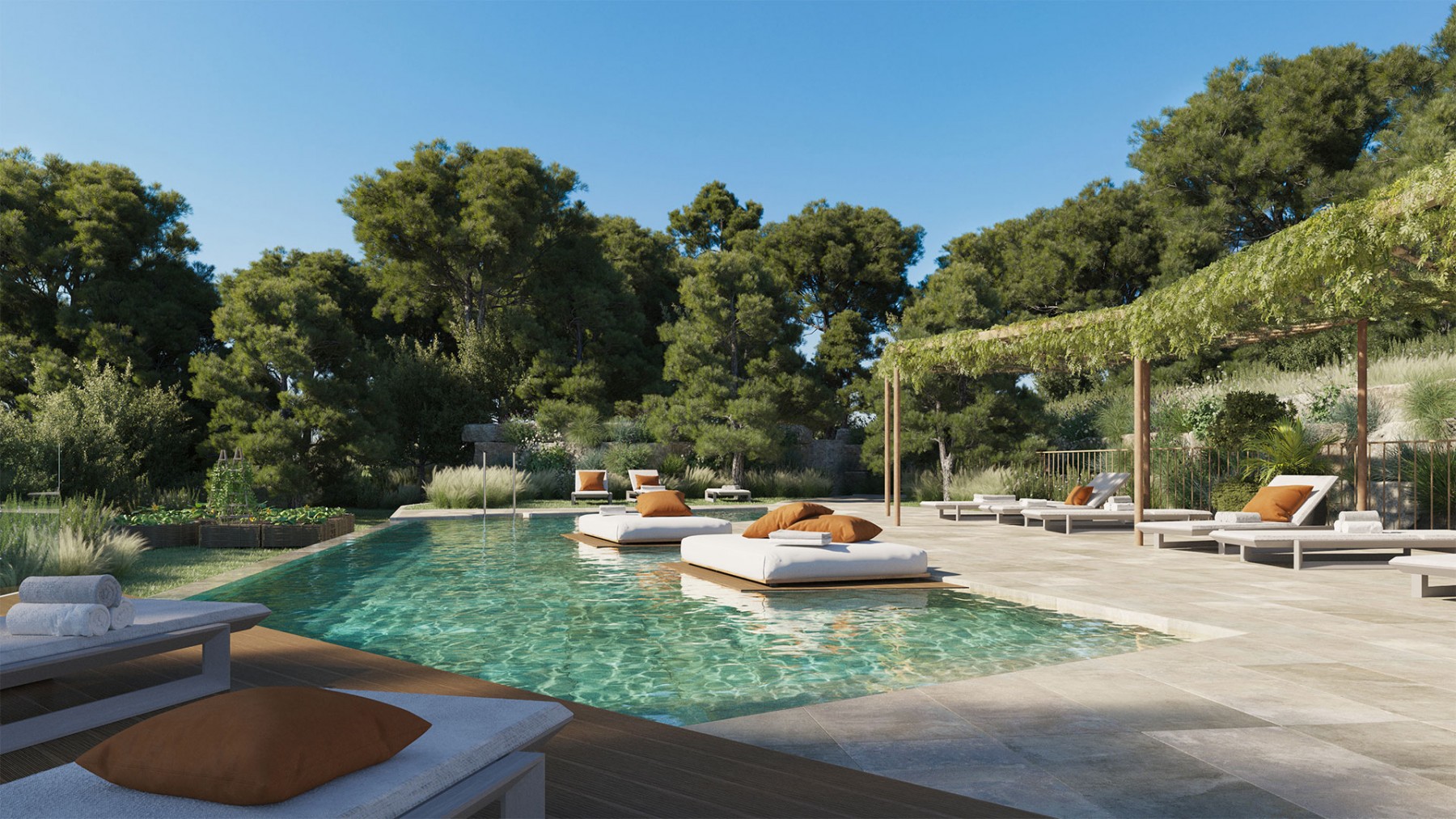 From home, swim through peace in your infinity pool with views of the valley, surrounded by Mediterranean vegetation.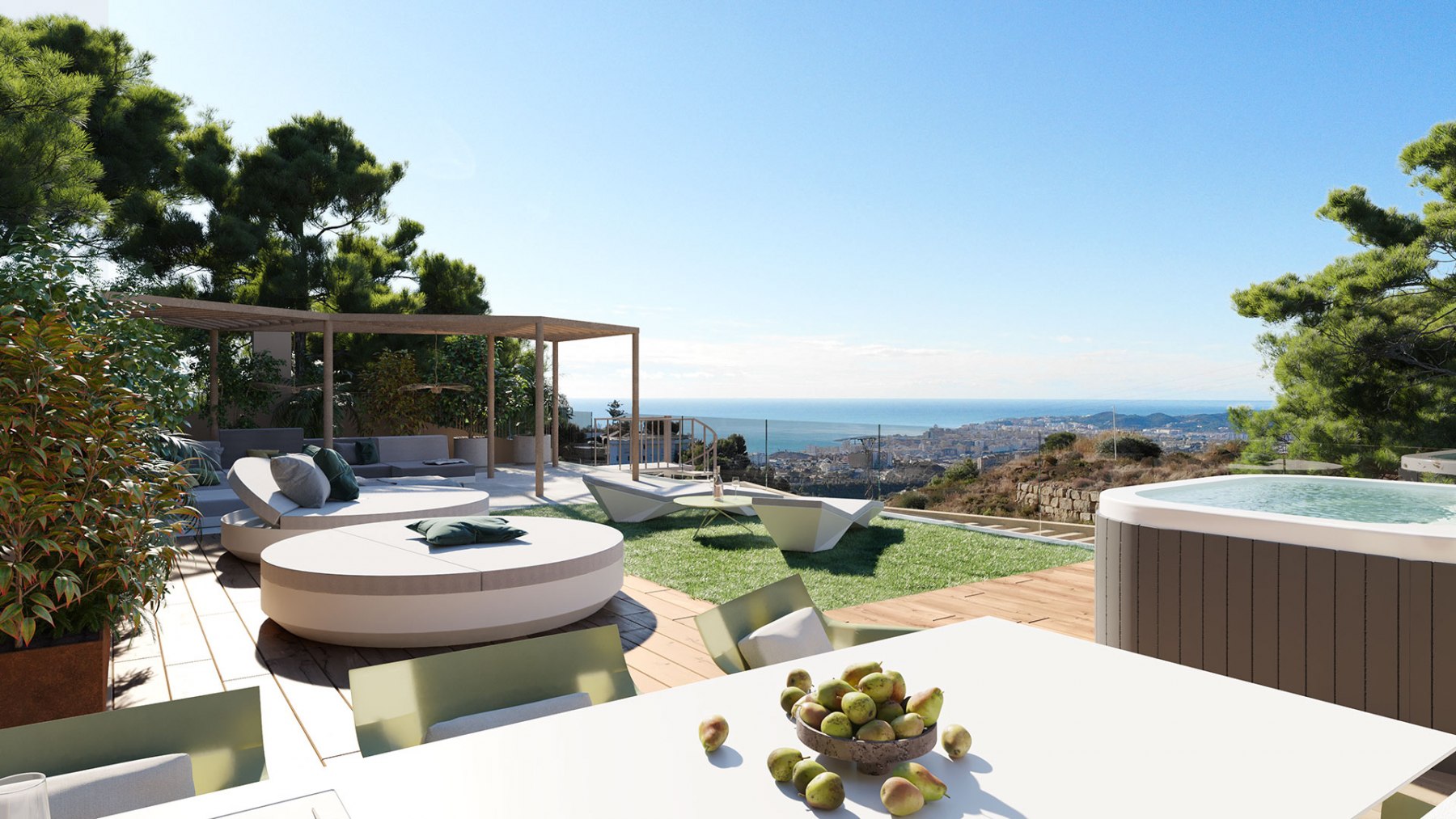 Comfort becomes a reality, with two parking spaces and a large storage room. We protect your vehicles and provide something extra for all families.
Quality specifications
SALONI | Flooring and tiling
Since 1971. Tradition and innovation merge to create a global, integrated and customer-focused company model.
BOSCH | Kitchen Appliances
The brand of the electrical appliances is BOSCH, which includes: a microwave, oven, electric hob, extractor fan, dishwasher, refrigerator, washing machine, and dryer. All the appliances are energy mark A or superior.
AEG | Kitchen Appliances
Since 1887. A commitment to redefining the concept of electric appliances and innovation in the home.
KALDEWEI | Bathroom
With more than 150 design awards, KALDEWEI is one of the most acclaimed bathroom manufacturers in the world.
DURAVIT | Bathroom
DURAVIT shows, again and again, the willingness of opening new paths with innovative techniques with exceptional design and the creation of new product segments.
HANSGROHE | Taps
HANSGROHE is the world's leading provider of sanitary fittings. For many decades, it has been committed to the brand values of technology, quality, design, and sustainability.