Halfway between Marbella and Málaga and less than 500 meters from the coast of Mijas, Reserva features more than 300,000 m2 of extension surrounded by a lush forest, the only one of its kind on the entire coast.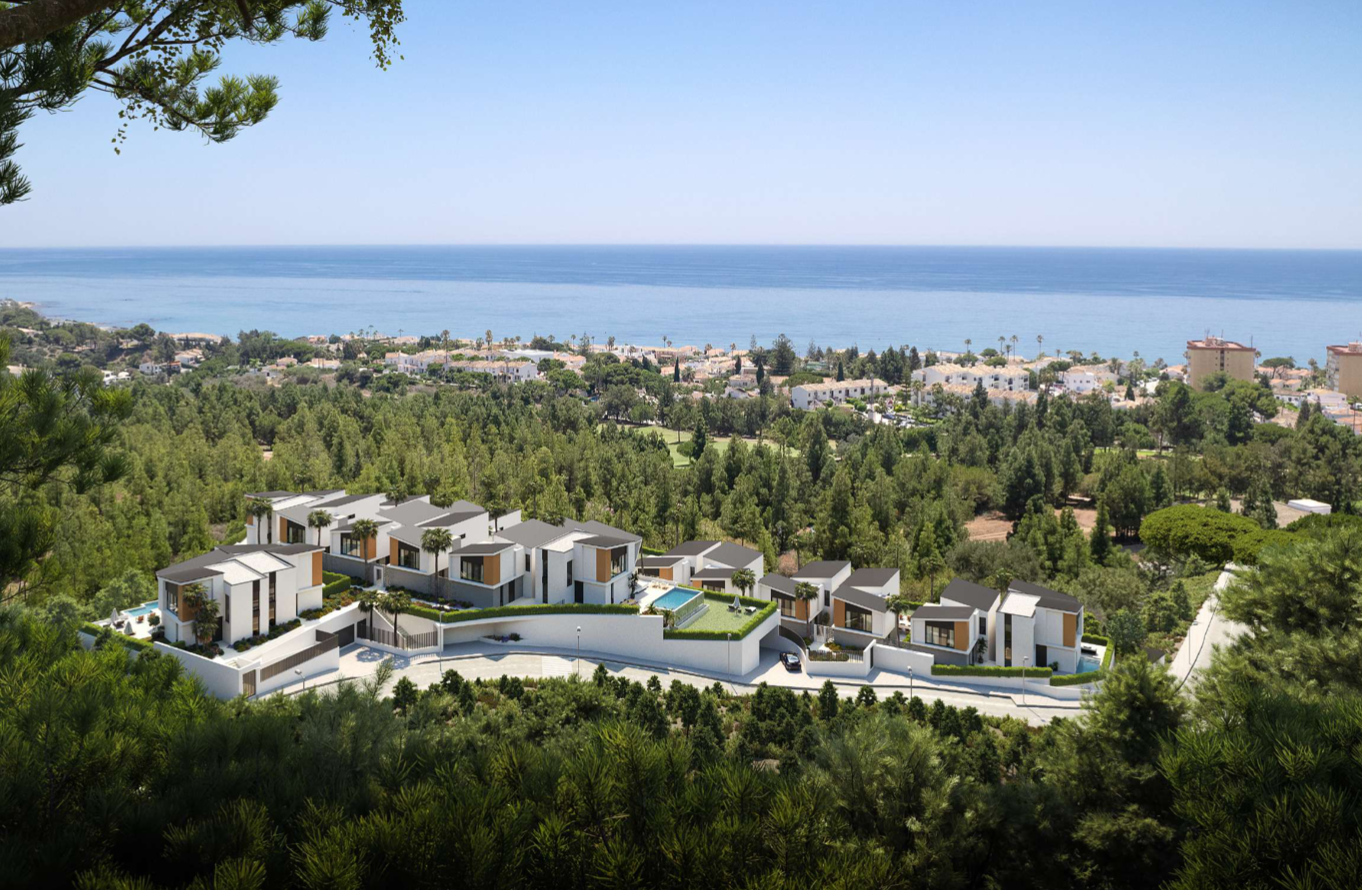 The community also borders the Golf Club, one of the best-rated golf courses in the area, considered to be in the top 50 in Spain.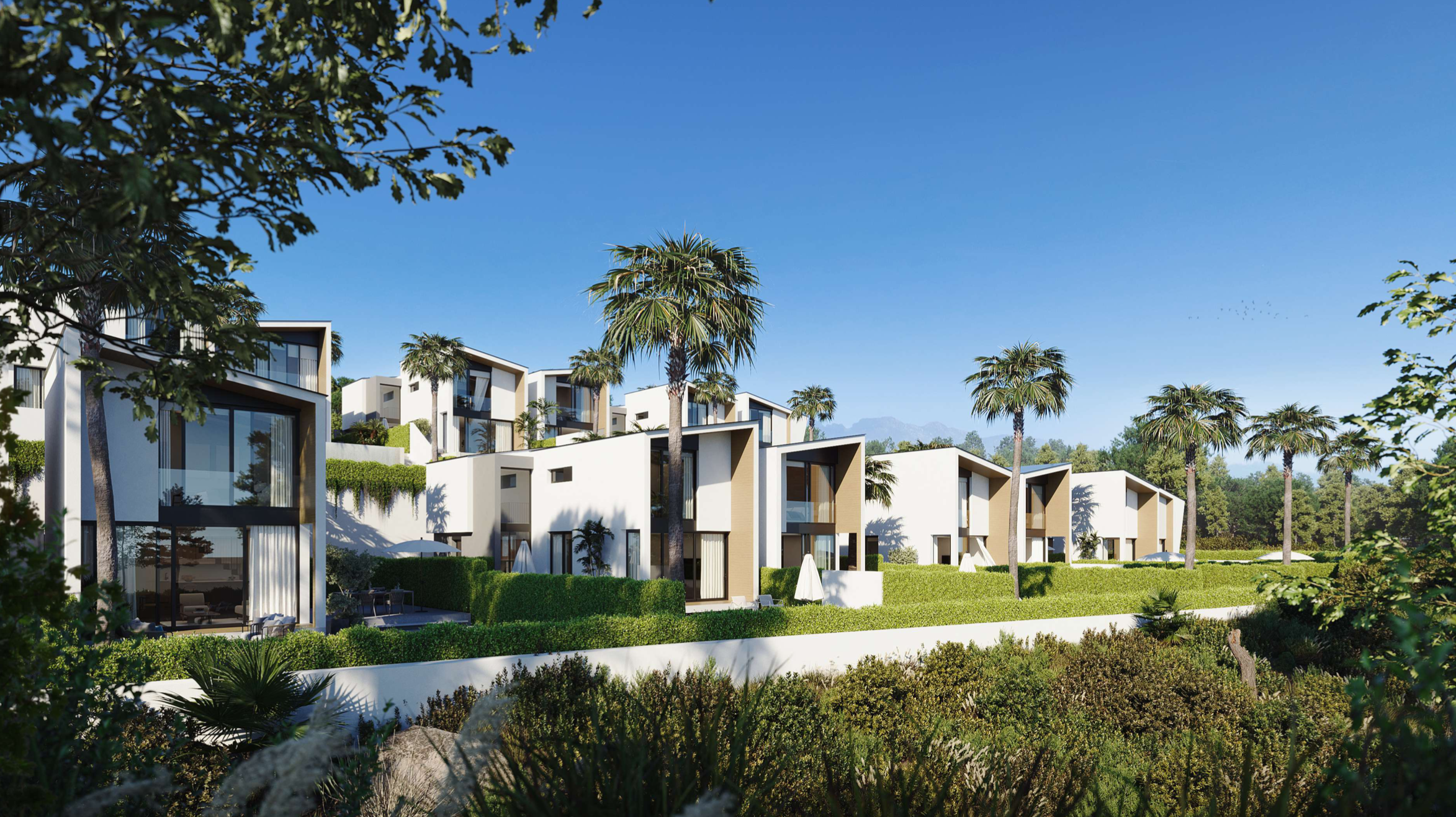 These modern villas are the first developments located in the most abundant natural environment of the Costa del Sol, setting the standards of luxury and quality. This area promises to be one of the most vibrant and exclusive communities in southern Europe.
Starting from the traditional silhouette of a house, the primordial pentagon, the design team has evolved these geometric lines to create a symbiosis with the existing vegetation, establishing a continuous dialogue with nature, its energy, and its movement.
This is how the central axis that configures the traditional sloping roof of the house breaks and moves one of its edges, dancing to the rhythm of the wind breeze. This generates a distinction between each villa, creating a unique skyline on the Costa del Sol.
Under the philosophy of "Less is More", the design conveys the search for pure, elegant and gentle lines.
The spatial continuity is encouraged by blurring the lines between the indoor and outdoor areas in order to emphasize the views of the golf course and the blue line of the sea, surrounded on both sides by an exuberant pine forest.
The constant search for natural light and its maximum use is materialized in the villas through the presence of large windows in all rooms, especially in the façade, where the glass of the sliding windows dominates the structural prominence.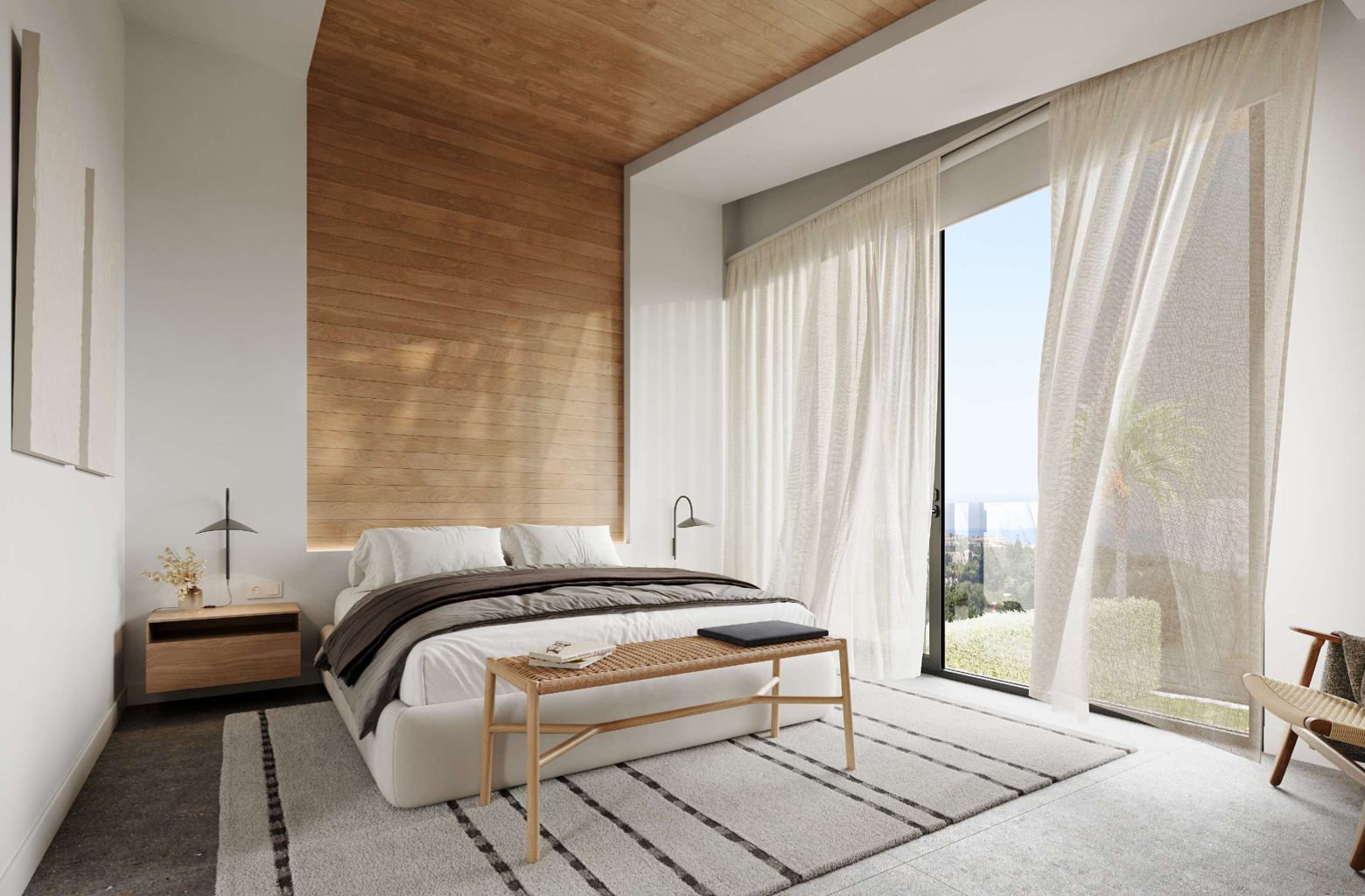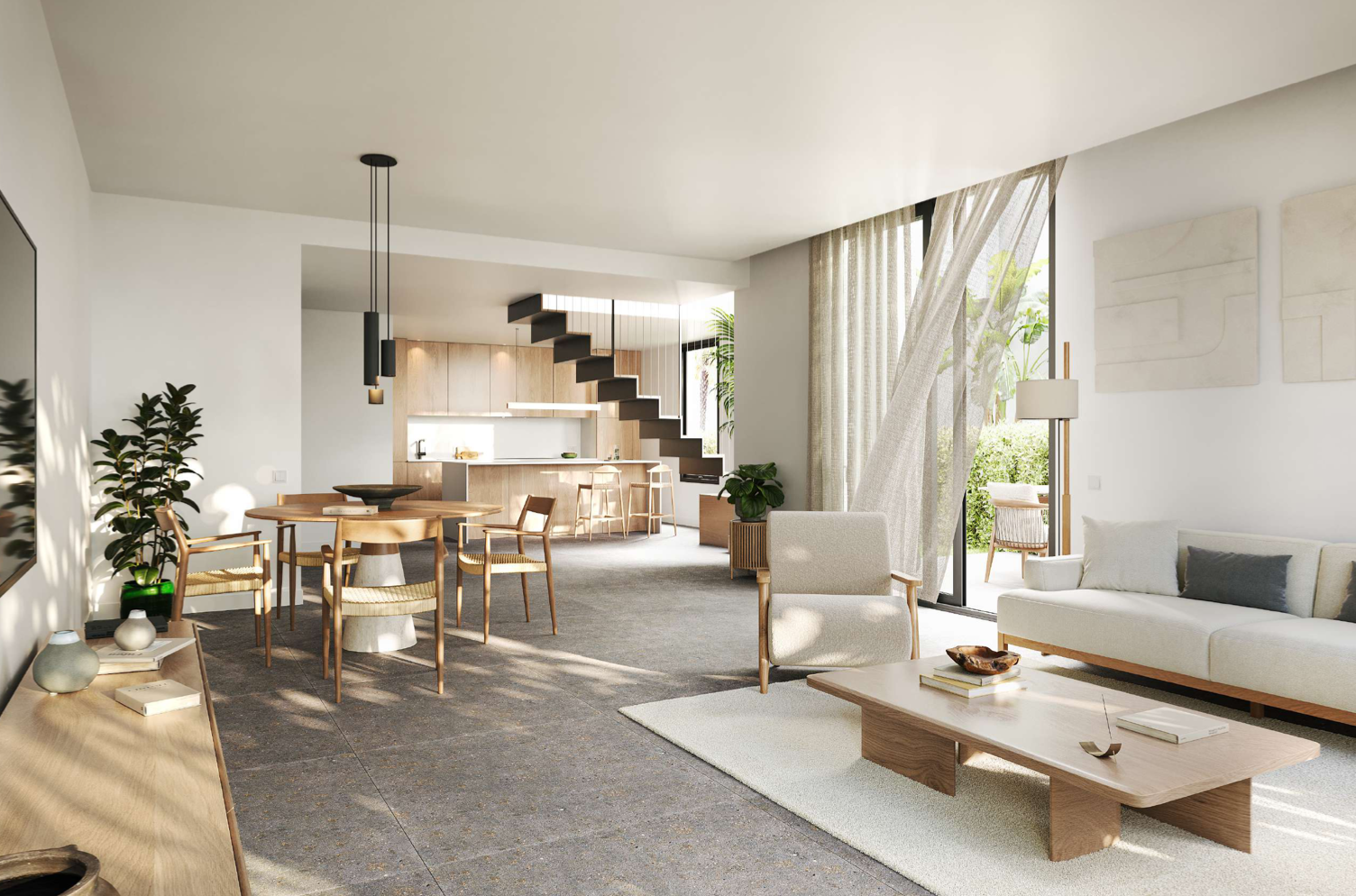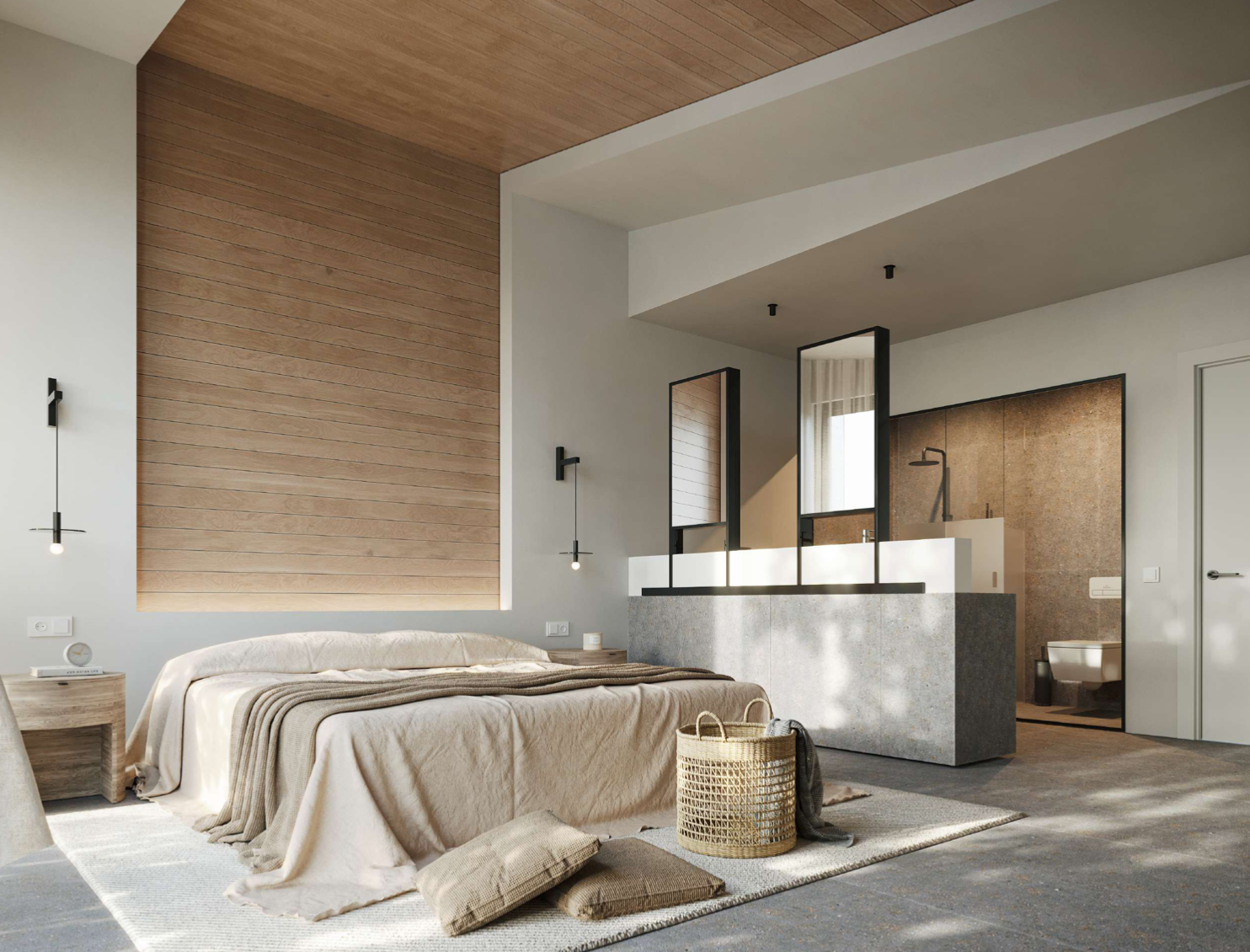 Materials such as natural wood have been used in selected areas of the villa's cladding, allowing a constant dialogue with the natural landscape around it, and unquestionably bestowing on the project the uniqueness, elegance and purity that defines these villas.
The staircase, designed and built as a piece of sculpture, elevates the living area to become an exclusive art gallery.
3 and 4-bedroom villas have been designed to optimize the spaces and the relationships between the different areas.
Each home is unique, meeting the tastes and needs of its owners. Thanks to our rich catalog of choices of finishes, homeowners can find different options for flooring and tiling, fittings and toilets, as well as different finishes for kitchen furniture and extras to give a touch of distinction to the villa.
The welcoming and lush garden is completed with an infinity pool where the terrace floor floods the pool, following the pure lines of the entire project.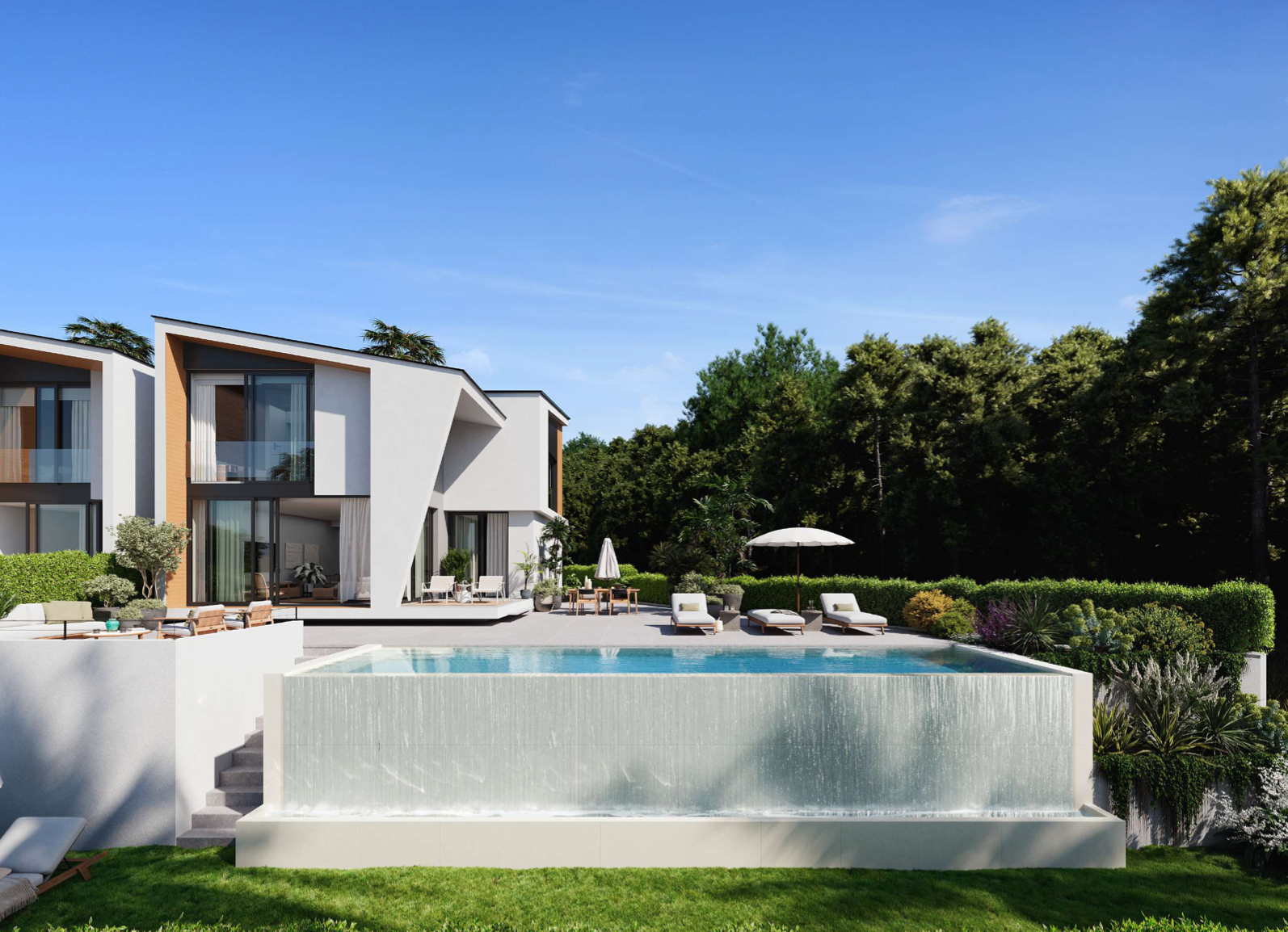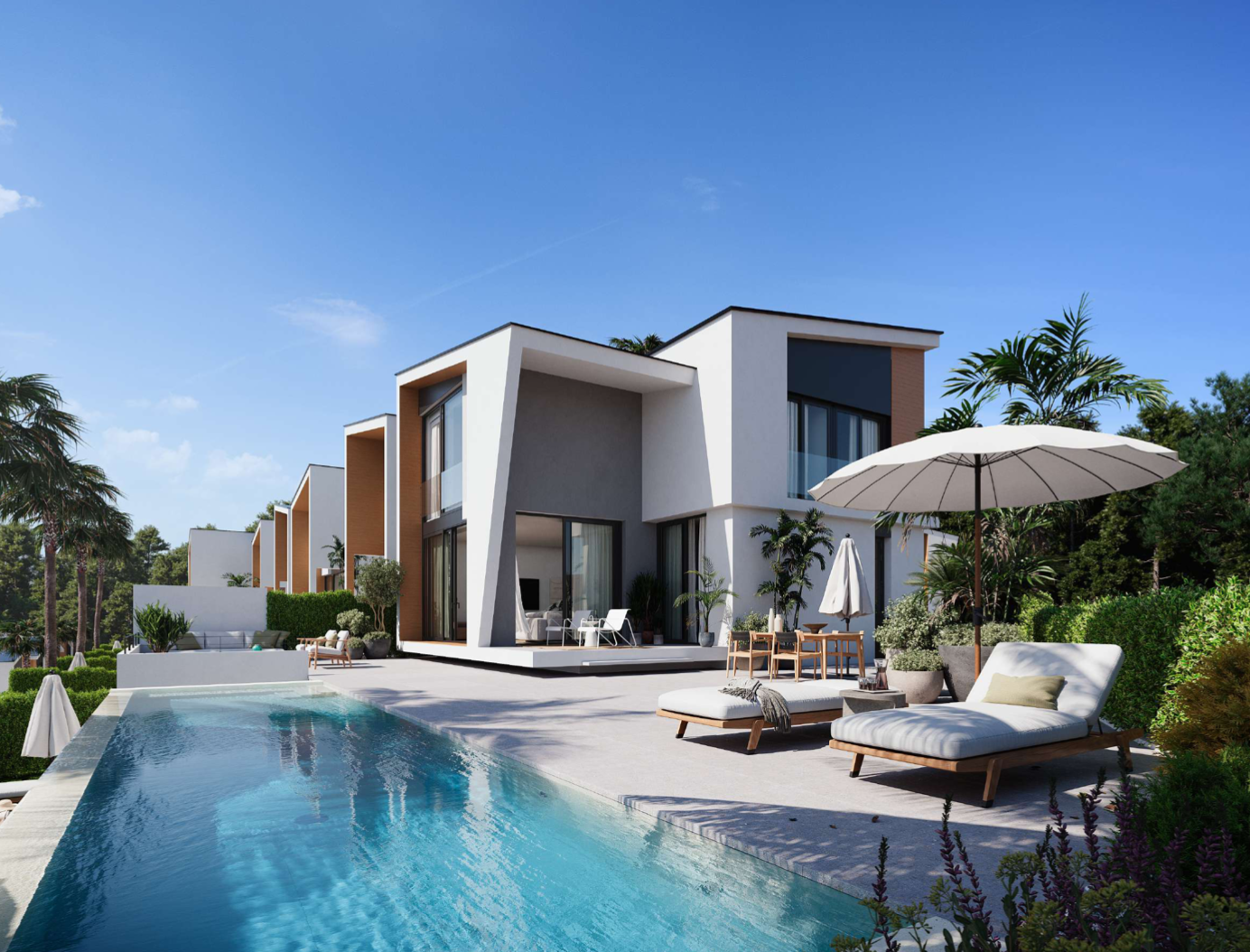 Gated community protected by a video surveillance system with cameras around the perimeter of the whole development.