Our new exclusive residential project is located in Malaga capital and designed for people who want to invest in quality of life. This new development is located just 10 minutes from the beach a 15-minute walk from the center and train station and 10 minutes driving to the airport of Malaga. In this modern residential, you will find apartments with 1, 2, or 3 bedrooms with energy rating A.
There are large green garden areas,  a pool, a BBQ area, an outdoor co-working space, and a children's play area. Without a doubt, at this new and modern development, you will be able to enjoy the magnificent climate of the Costa del Sol. All apartments have large terraces overlooking the bay of Malaga. 
Garage and storage are included in the price.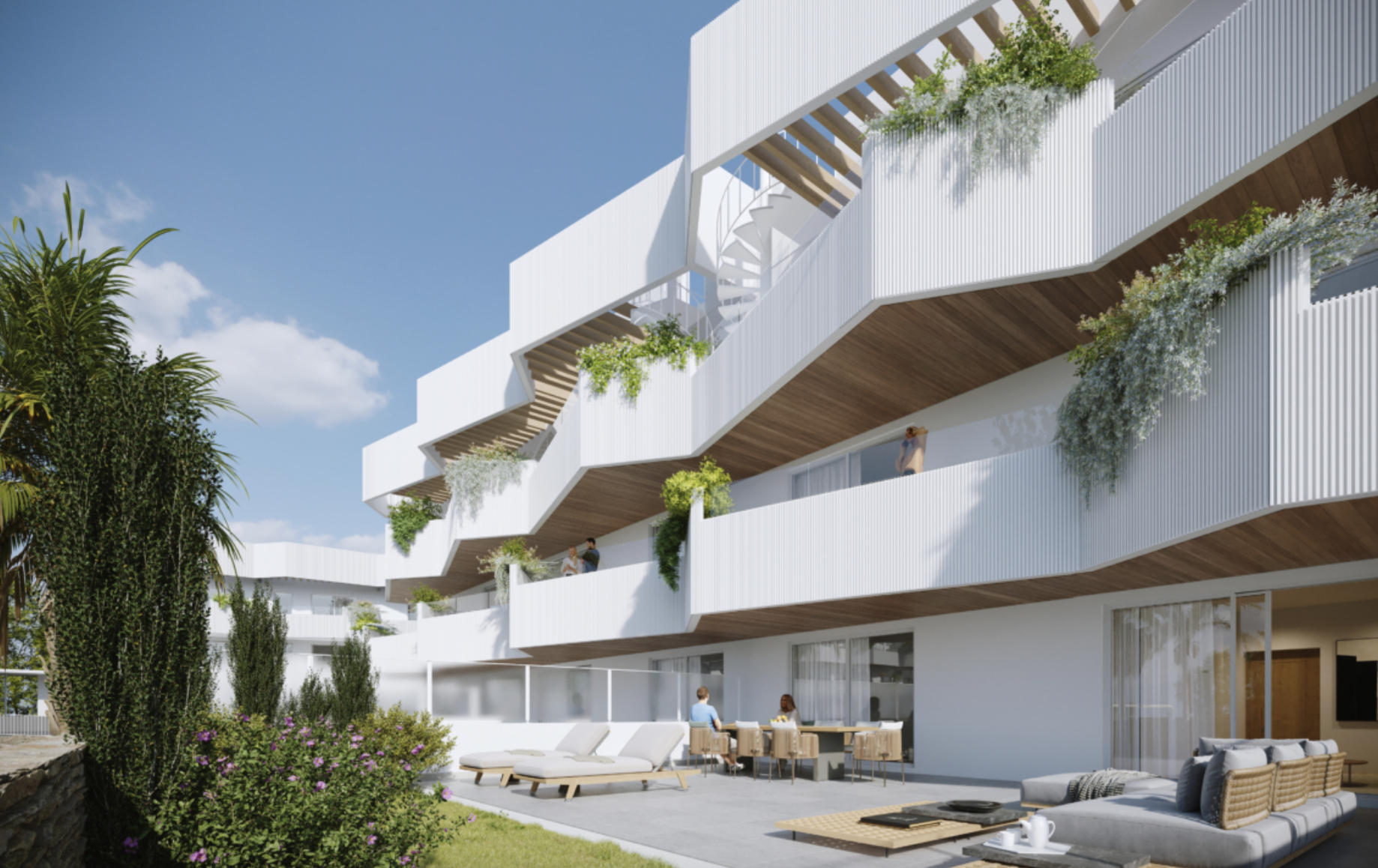 Malaga City, the gateway to southern Spain and the Costa del Sol, birthplace of Picasso boasts one of the best climates in Europe. Underrated for so many years, Malaga City is now justifiably one of Spain's hottest cultural, gastronomic, and leisure destinations.
The city's eclectic mix of Moorish, Renaissance and Modernist cultural landmarks are all within walking distance. The vibrant streets of the old town, the uber cool area of SOHO, where some of the world's most important urban artists have left their mark, the super modern Muelle Uno port, with its Michelin star restaurants, cocktail bars and fashion boutiques, and no less than 15 golden sand beaches within the city limit, all come together to create a destination of excellence. 
Malaga is one of the oldest cities in the world. The city enjoys mild winters and hot summers. It has a pedestrian-only city center, which can be a tranquil area for retirees. You can also enjoy great urban beaches, museums, restaurants, and tapas bars in Malaga as well.
Malaga city is known as the 'Cultural Capital of the Costa del Sol'. It offers gorgeous scenery, over 30 museums, and a distinct gastronomic scene. 
Malaga is one of the best cities to live in Spain. It's the crowned jewel of Andalucia. From its work opportunities to Mediterranean beaches, vibrant nightlife to affordable prices, there're many reasons why you should move to Malaga.