This project has been designed to respect the centennial carob trees and the existing nature that embellish the place and denotes tranquillity, nature, and history in the environment.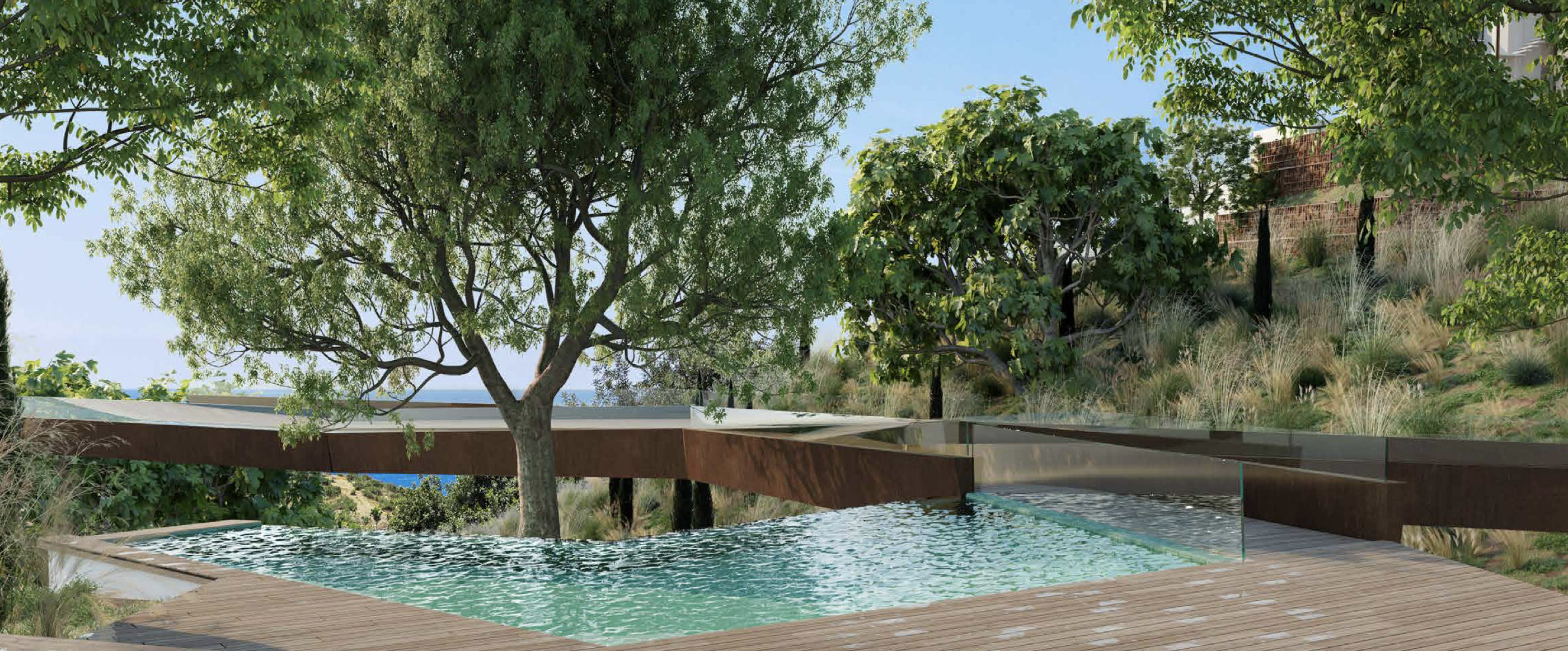 A unique architecture with its own identity, as well as an intelligent design and materials of the highest sustainable qualities, are the premises of this project.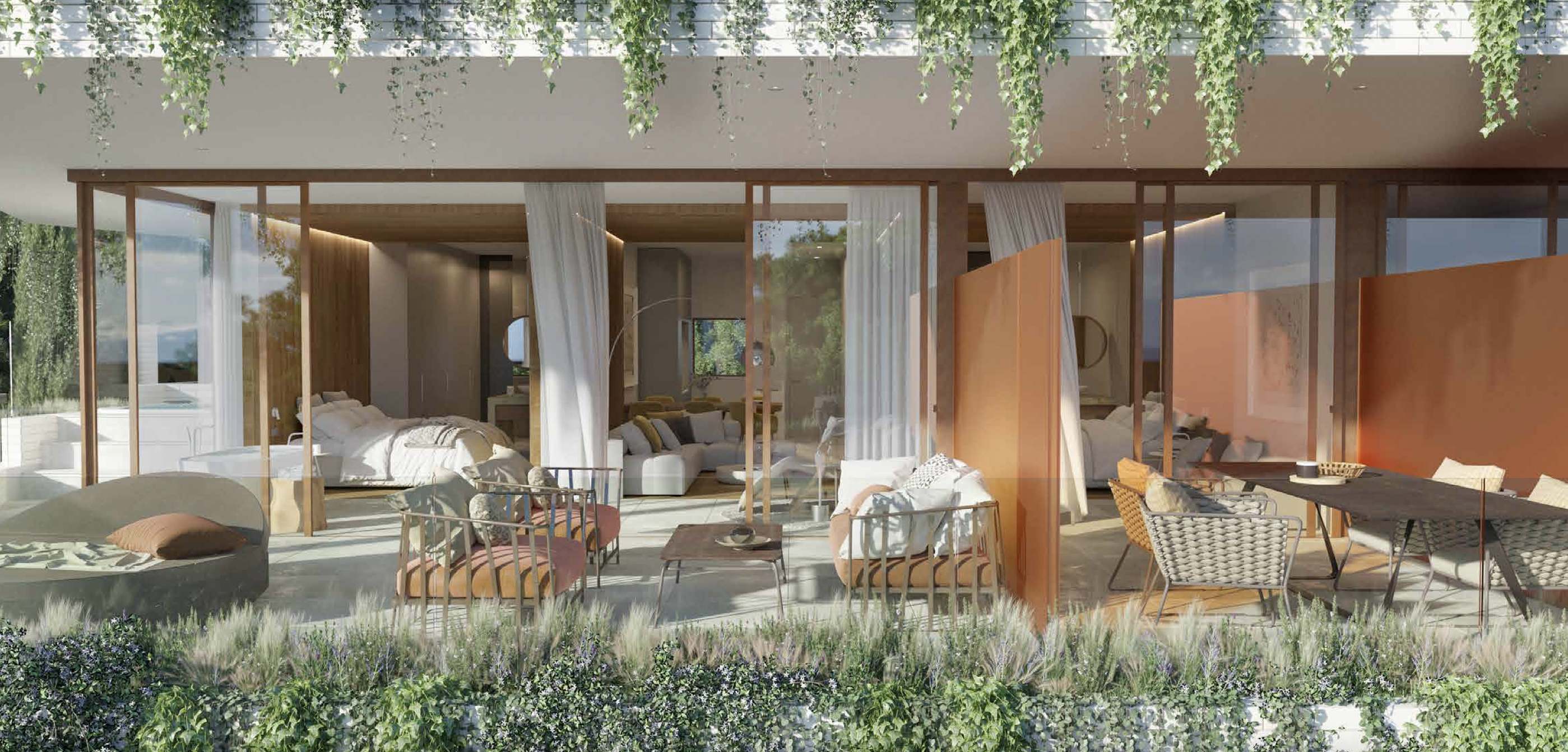 In keeping with the movement of nature surrounding them, the apartments take a hexagonal structure, merging with the environment.
The spacious properties are divided into two bedrooms, with an elongated sliding door to allow residents to divide the apartments into two parts. The living room and bedrooms have large windows letting in natural light, merging with the wood that features within the interiors.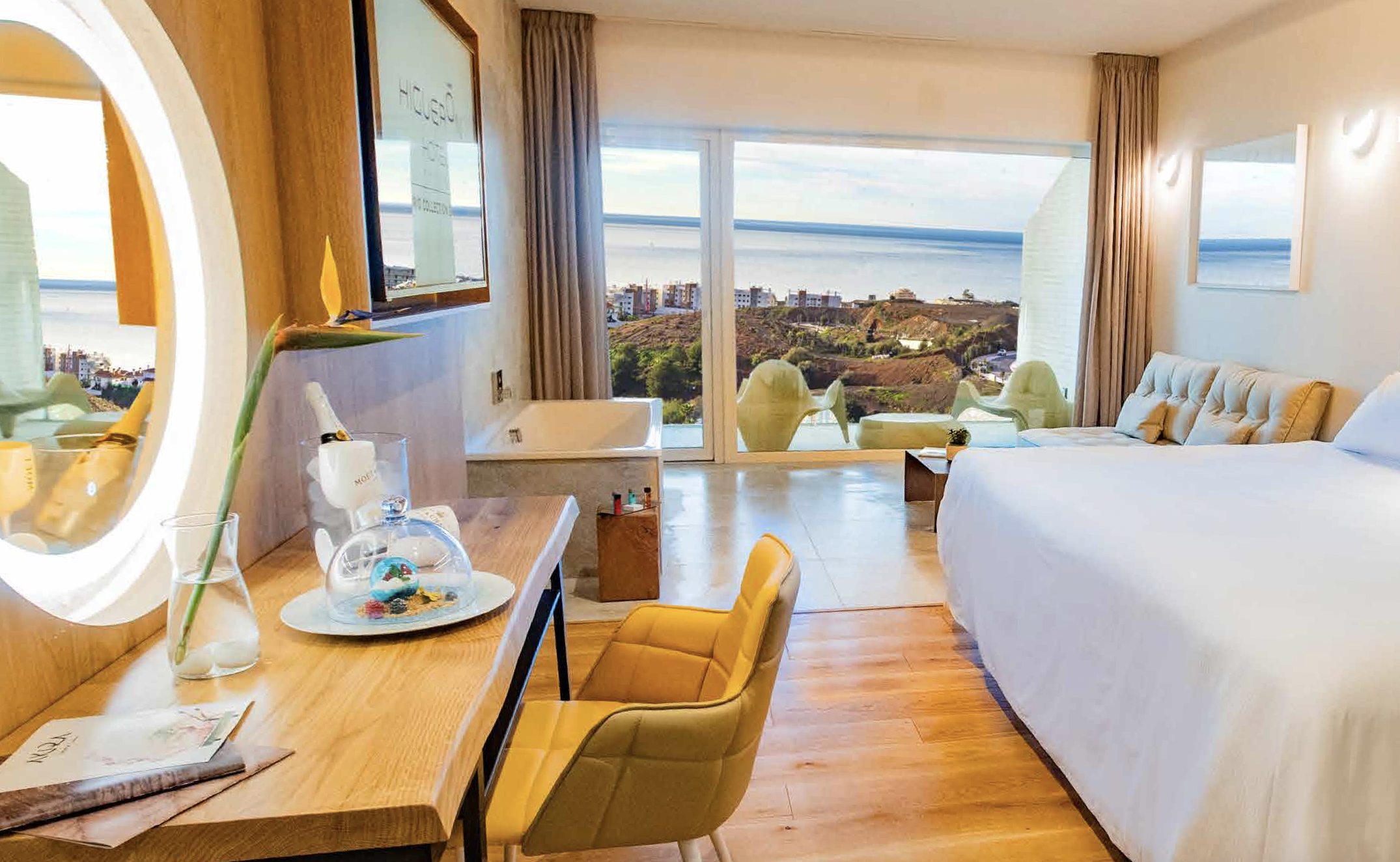 The Italian kitchen is characterized by a long island of marble carefully connecting with the warmth of the design. The outdoor terrace brings in Mediterranean fragrances, as the interior and exterior blend together becoming one.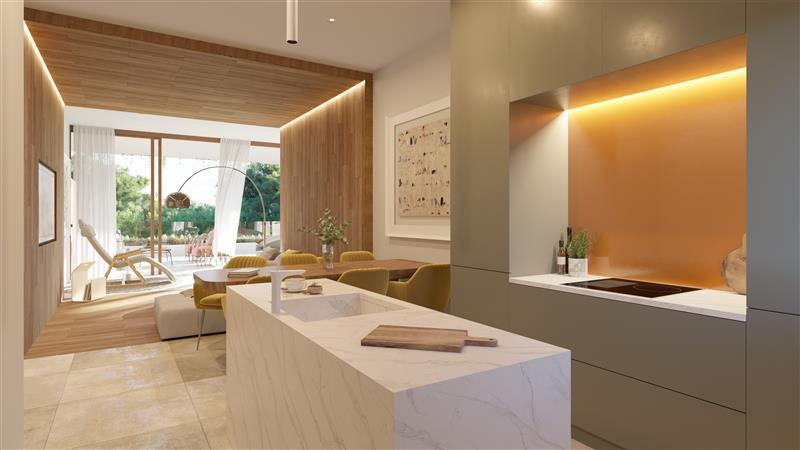 Every corner of your home will have a scent specially chosen by you.
Maximum intimacy is embraced by natural vegetation for each apartment to enjoy and relax in the private jacuzzi while admiring views of the Mediterranean Sea and nature. The penthouses, follow the architectural design of the solariums, with pointed hexagonal-shaped roofs to provide shade in
The outdoor dining area blends in with the surrounding trees. Breathe in the fresh indigenous vegetation of the area while taking a relaxing swim in the private pool at the solarium.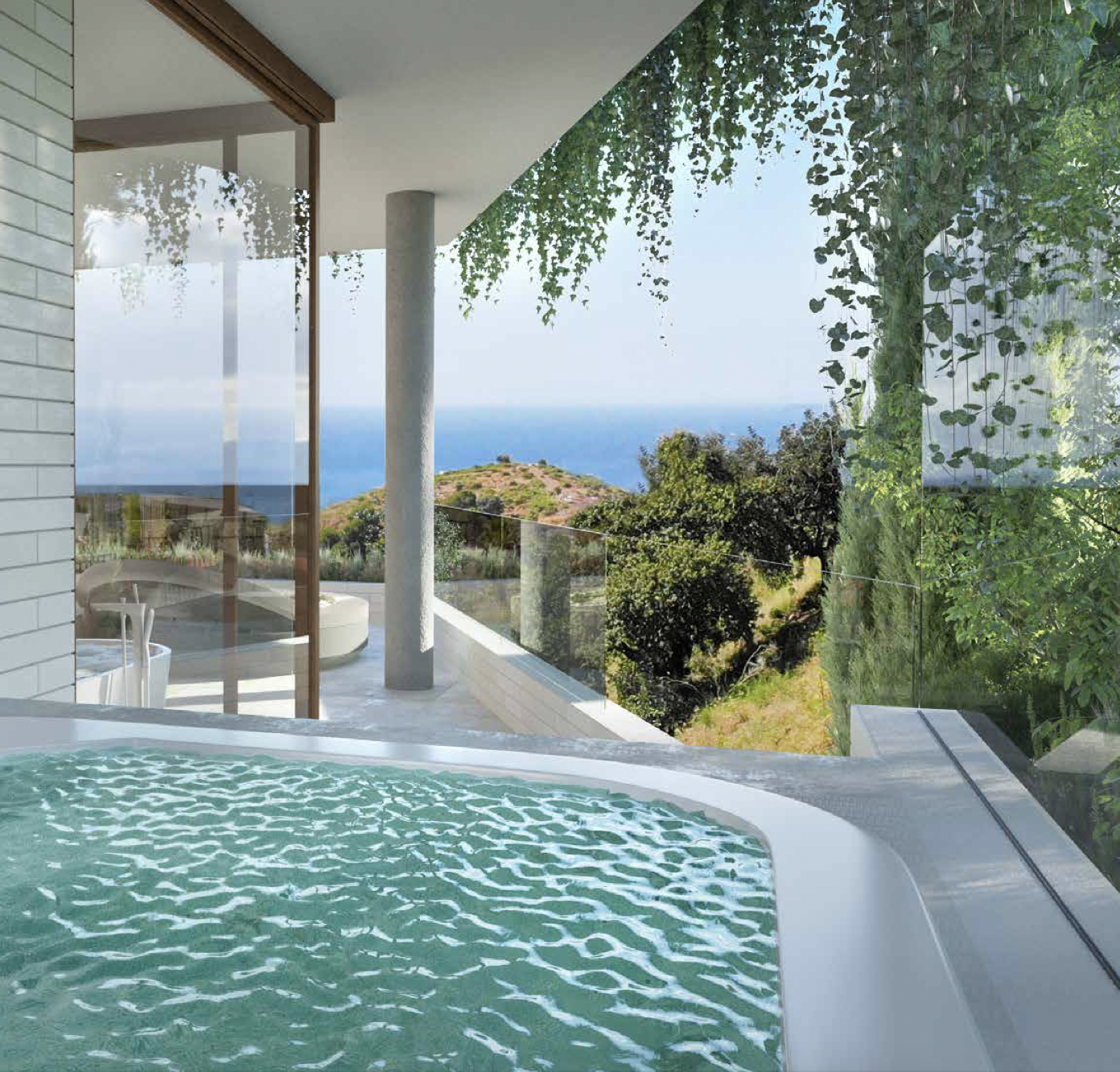 These properties have also membership for the facilities like Spa, Gymnasium, Commercial Centre, Bars, Restaurants and Beach Club. Heated pools, outdoor solarium, Turkish bath, Sauna, wellness hairdressing and beauty, smart gym, personal trainer, exterior heated pool, physiotherapy, 9 paddle courts, 1 tennis court, 4 volleyball courts, 2 petanque courts, pilates, yoga, kids camps.